Aloha United Way 211 Resource Helpline
We stand United for Maui.
As we move forward through these difficult times, our commitment to building a more resilient community is more needed than ever.
Our 211 helpline specialists are ready to help.
Search our database for vetted resources.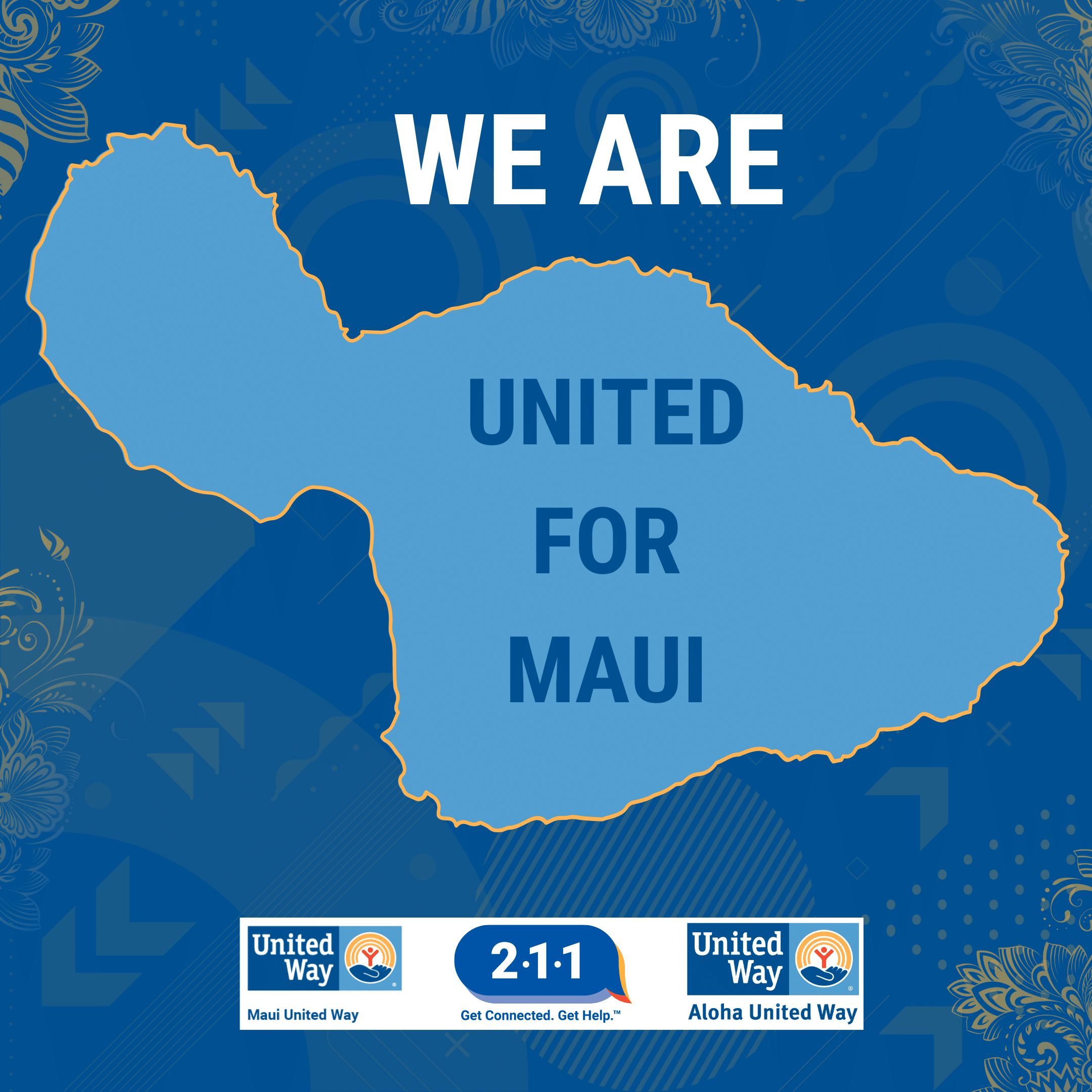 Official County of Maui website for wildfire recovery efforts on Maui.
Community-driven posting board for offering and requesting resources.
donate, volunteer, offer services, and find support in Maui.
24/7, Free services for suicide, crisis, and mental health support.
Support Maui Fire Relief Efforts
The Maui wildfires have already taken so much from our families, and the lasting effects will be impacting Maui communities for generations to come. Please consider helping us send continuous relief to our Maui Ohana.
How can we help?
Select a method that works best for you.
When you call, a live voice is on the other end - ready to help. 
Live Chat
7am - 10pm, 7 days a week
We're More Than You Think
Whether you need information and resources or immediate emergency assistance, our 211 Helpline Specialists are available to guide you. Based on your needs and location, we can find helpful resources that you can take advantage of right away.
A Trusted Resource & Vital Connection
AUW's 211 Helpline employs dedicated staff to curate and maintain resource data and programs. We are the best and most-trusted source of social service resources in the state of Hawaiʻi. Add your programs and services today. We will assist to connect 211 users with resources that best fit their geography and need.
Making an Impact on our Community.
Aloha United Wayʻs 211 statewide helpline connects people with the resources they want and may not know they need. 211 Specialists are trained to help you find food, shelter, financial assistance, childcare, parenting support, kūpuna care, disability services, job training and more. The service is free and confidential. The service data also helps improve policies and resources and is available free, as a community resource.